Create your next ‍
Audio-visual experience
My name is Shuli Oded.
I am a consultant on audio-visual solutions & a designer of audio-light interactive public installations.
As a consultant, I delve deep into a project, provide insights, and design customized solutions for all AV (audio visual) matters, tailored specifically to accommodate your project's unique technology requirements.
As a technical producer, I plan and coordinate all aspects of a production, including finding the appropriate equipment suppliers and facilitating communication between the various production elements, while considering the client's schedule and budget.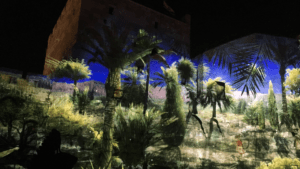 Consulting And Planning
As part of the light festival in Jerusalem old city, one of the highlights of the show can be seen at the Tower of David.